All stitching on this website is done by hand
Saddle-stitching is the traditional method used to bind two or more layers of harness leather.  Two harness needles are used with beeswaxed Barbour's 4, 5, 6 or 7 cord flax sinew.  A half-knot is tied as the needles cross each other in every hole previously opened using a saddler's awl.  Beginning and end stitches are trippled-back for security and no knots are tied.  Many pouches have welt seams, a third layer strip of burnished and molded harness leather which hides & protects the stitches and prolongs the life of the pouch. This adds about an hour to the construction time and produces a unique, finely-finished edge.
Click on photos to see full-size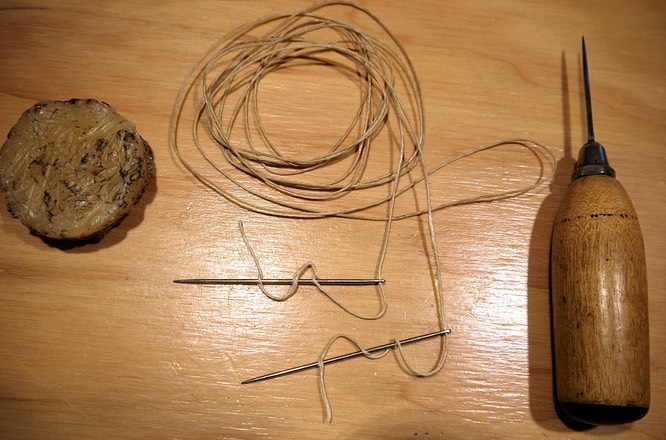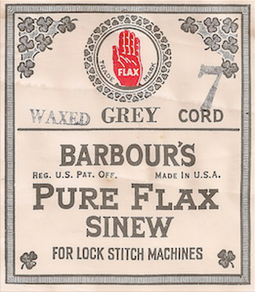 The importance of saddle-soaping and dubbin & how to apply them
Tanning methods and the danger of using chromium-tanned leathers
Is leather just a by-product of the meat industry?
"Davy – many thanks for your fun and detailed tutoring – I know 100% more than I did before embarking on making my apron.  I'm sure it will be much used and soon acquire its own patina."  LB  5/2017

I'm glad we both realized our successful expectations; we cut our coat to the cloth and figured out a bold interpretation of a classic article of work-wear.  It will look great with wood shavings all over it.  Davy