Saddle-stitched
Kip/Calf/Goat Stash Pouches
About 11 cm square, 20 - 30 gm

$75  Hand-stitched with beeswaxed linen.  Inner pigskin pocket separator. 
Carry your valuables/coins in these flat, lightweight, secure pocket companions.
Natural Tan, British Tan, Light Brown, Medium Brown calfskin, wine or dark brown goat.  Each is unique.
Front flap is secured on some pouches with a tiny calf Ranger button, affixed tightly through the front of the pouch, or tucked under an appliquéd endless-braid.
Guaranteed for life.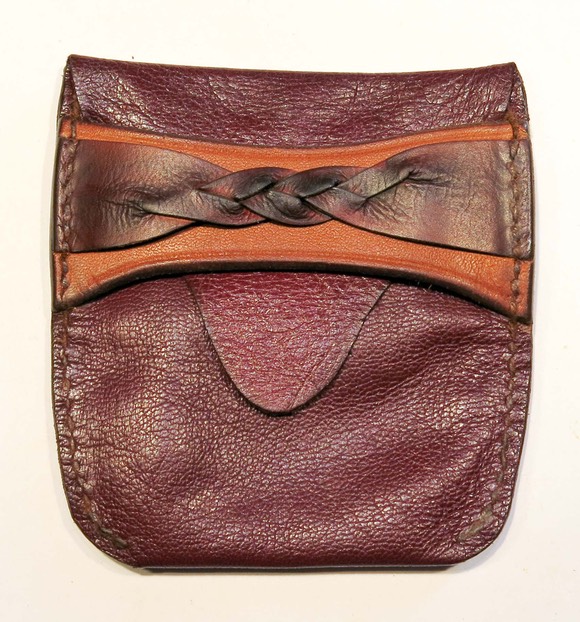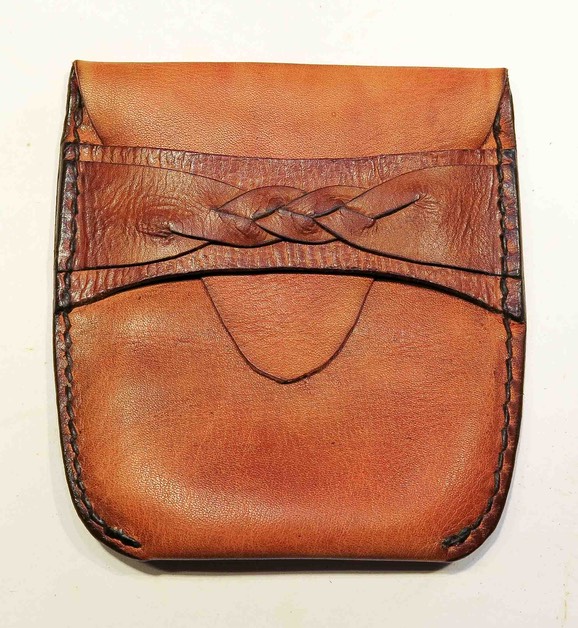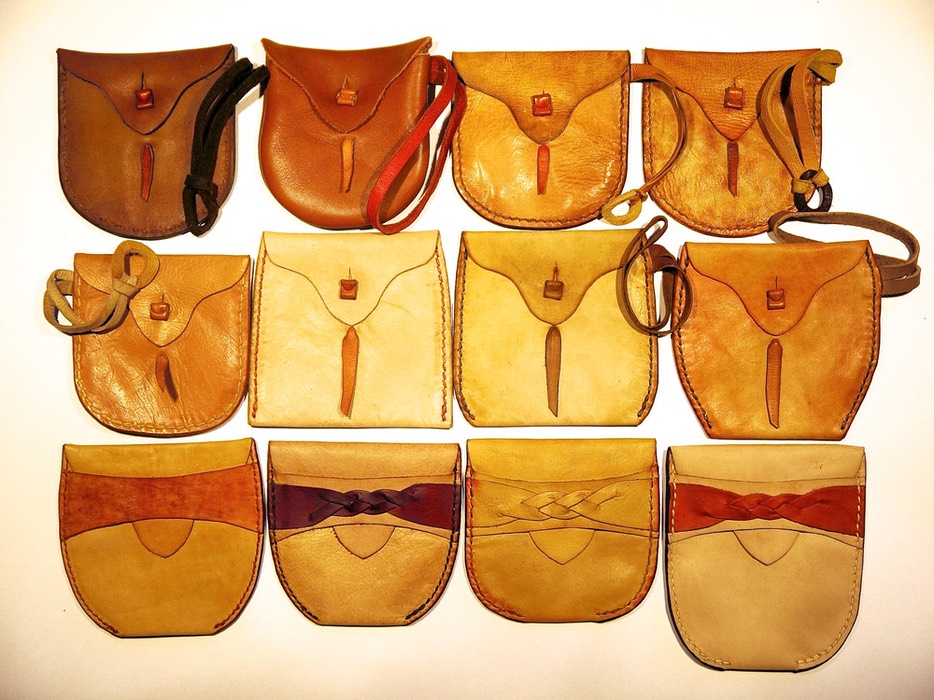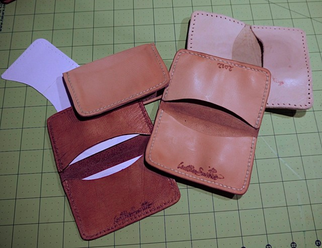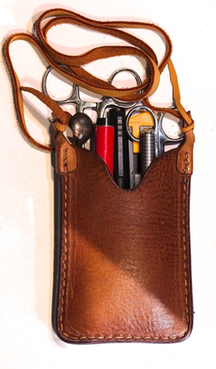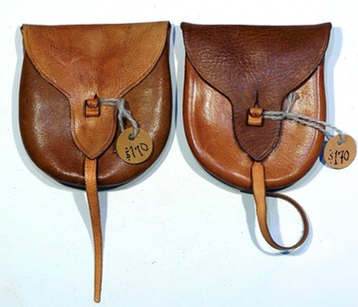 $120 - $200  Hand-stitched with beeswaxed linen cord to outlast the user.  Buffalo, calf, with and without flap.  An iPhone fits snugly but is easily accessed under or over a coat.  The deerskin shoulder strap is fully adjustable and replaceable.
$120 - $170  Unique designs fit up to 1½" wide belts. Most are made of legendary Poetsch & Peterson latigo and shoe leathers. I use no finish or edge dyes, just saddle soap, dubbin, and a light coat of carnauba wax to bring out the grain.  Fine vegetable-tanned leathers age gracefully and don't require tannery dyeing. 
All Leathersmithe pouches are saddle-stitched by hand with 4 or 5 strand beeswaxed flax cord, back-stitched at the beginning & end for reinforcement.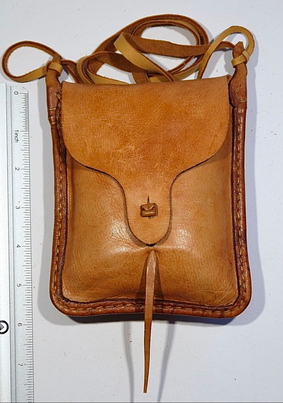 Passport pouches
Traveler's companion
$180 - $200   Carry your passport and valuable papers close to your body in these elegant deerskin, glove cow and elk pouches.  In danger zones, wear underneath your shirt - it won't irritate your skin.  The deerskin shoulder strap is replaceable and the pouches will last a lifetime.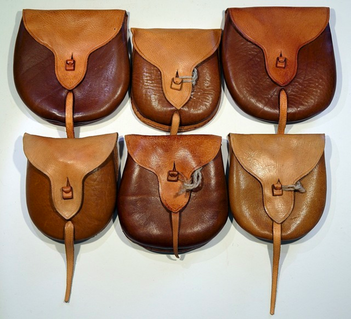 $170 - $190  Fronts are slightly larger than the calf backs and when they are saddle-stitched by hand through a welt seam strip of harness leather to the calf back they stretch it taut, so that the back resembles a drum head. This dynamic tension gives the pouches a buoyant look & feel and increases their capacity. The backs fit up to a 1½" belt & conform to the curve of your waist.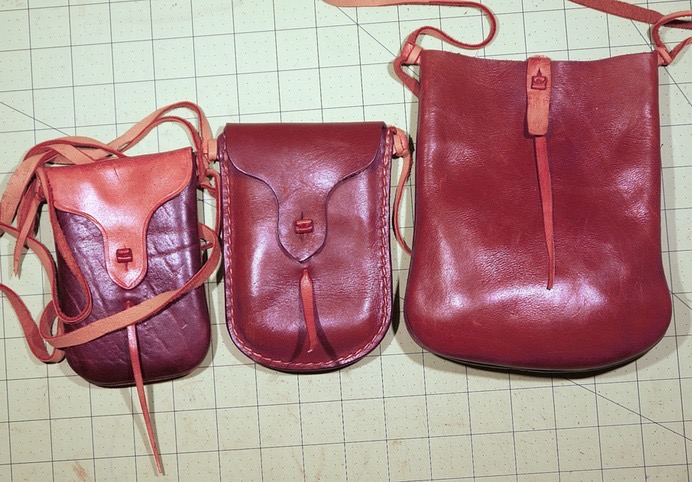 $120 - $200  Poetsch and Peterson, founded in 1883 in San Francisco, was the paramount west coast US tannery.  It closed in the early '90s because of California's strict new environmental laws.  I saved a stash of shoe leathers and latigo from my last buying trip there in 1984.  You can own a piece of San Francisco history.
"I love your work!  Hope to meet ya someday, would be great to see your shop."  JM  9/2014
'Thank you Davy, for your beautiful craftsmanship.  I know my gorgeous custom change pouch will give me so much pleasure for many years to come.  Each time I use it I will be reminded of you and my very special holiday on Pender Island.'  Anne – Maple Bay, BC  7/2015

Davy I got the pouch and am very pleased.  Thank goodness people like you are around to keep the craft alive.  Will use it with pride.  I Hope to get you to make me some sandals soon."   JK  10/2017