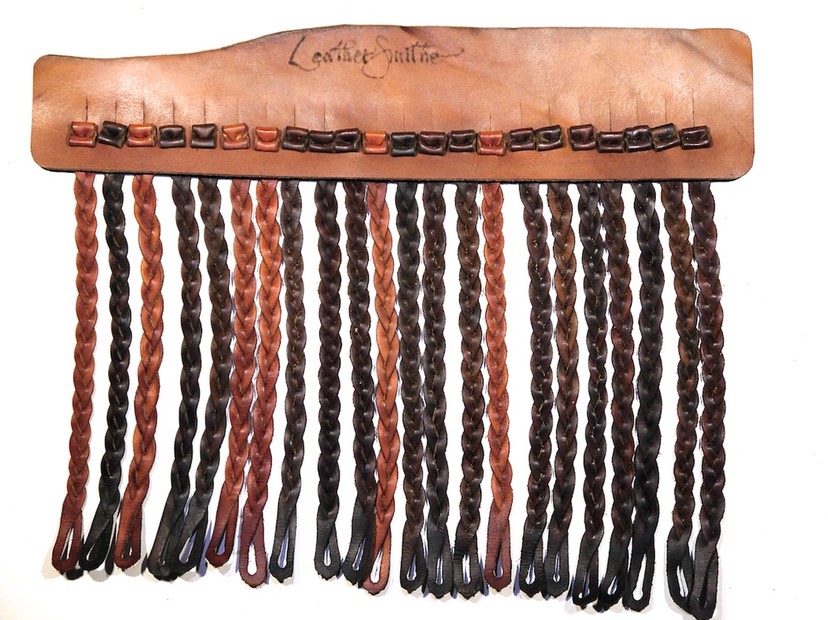 Contact leathersmithe@gmail.com  to order calf bracelets
$20 & $25
International shipping $5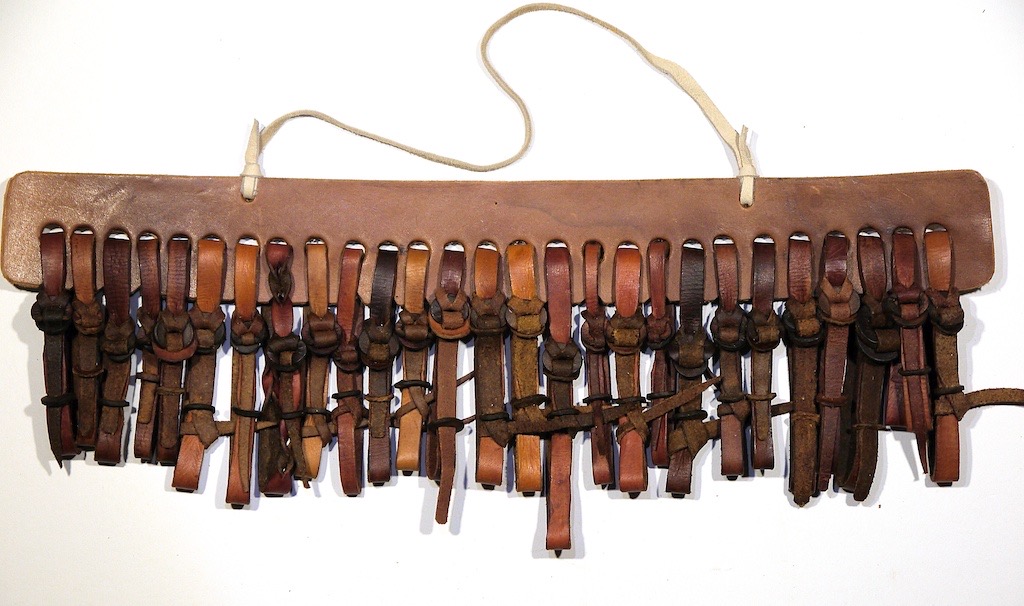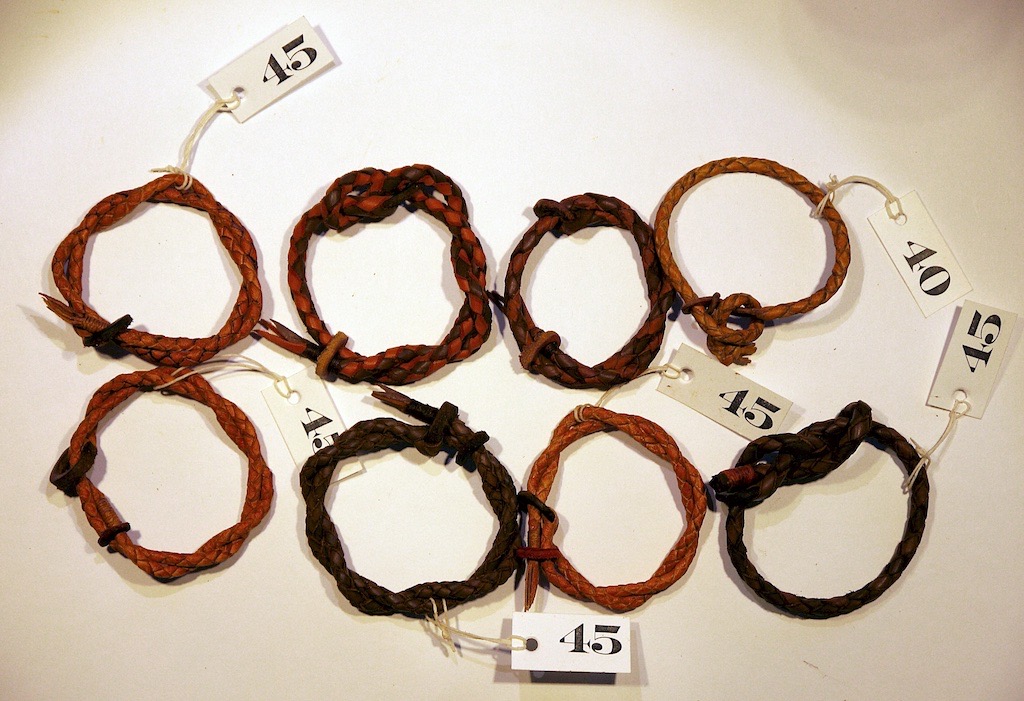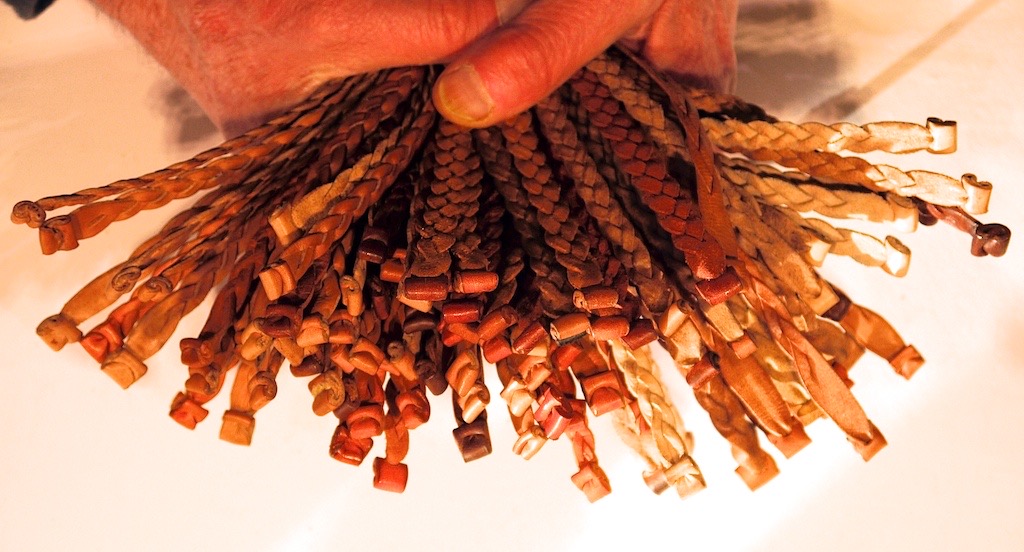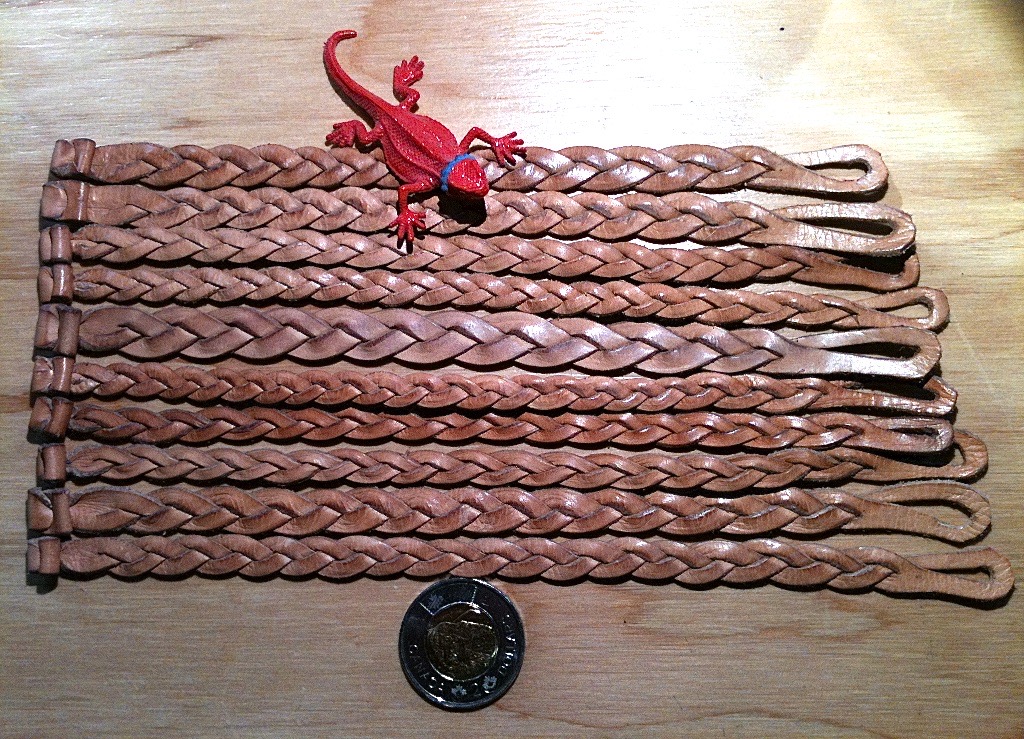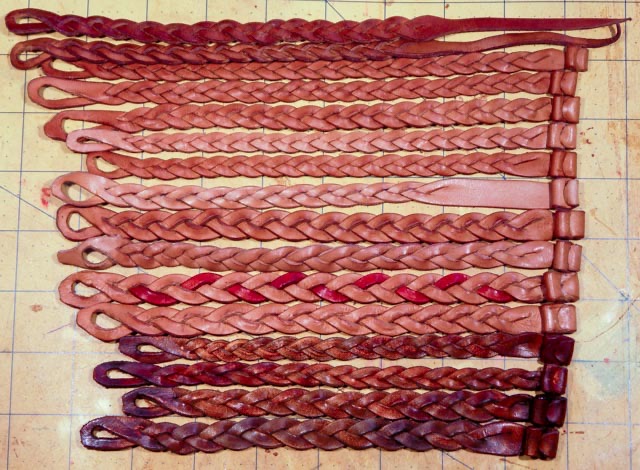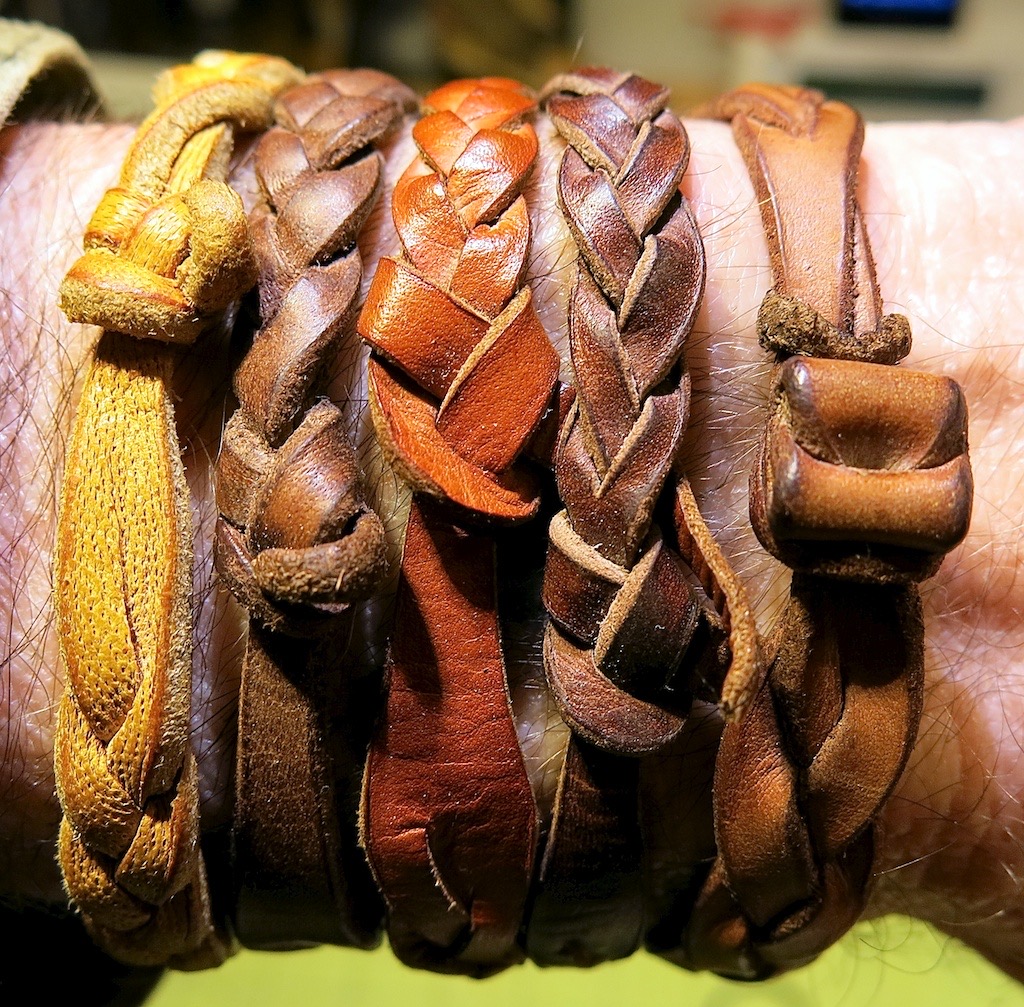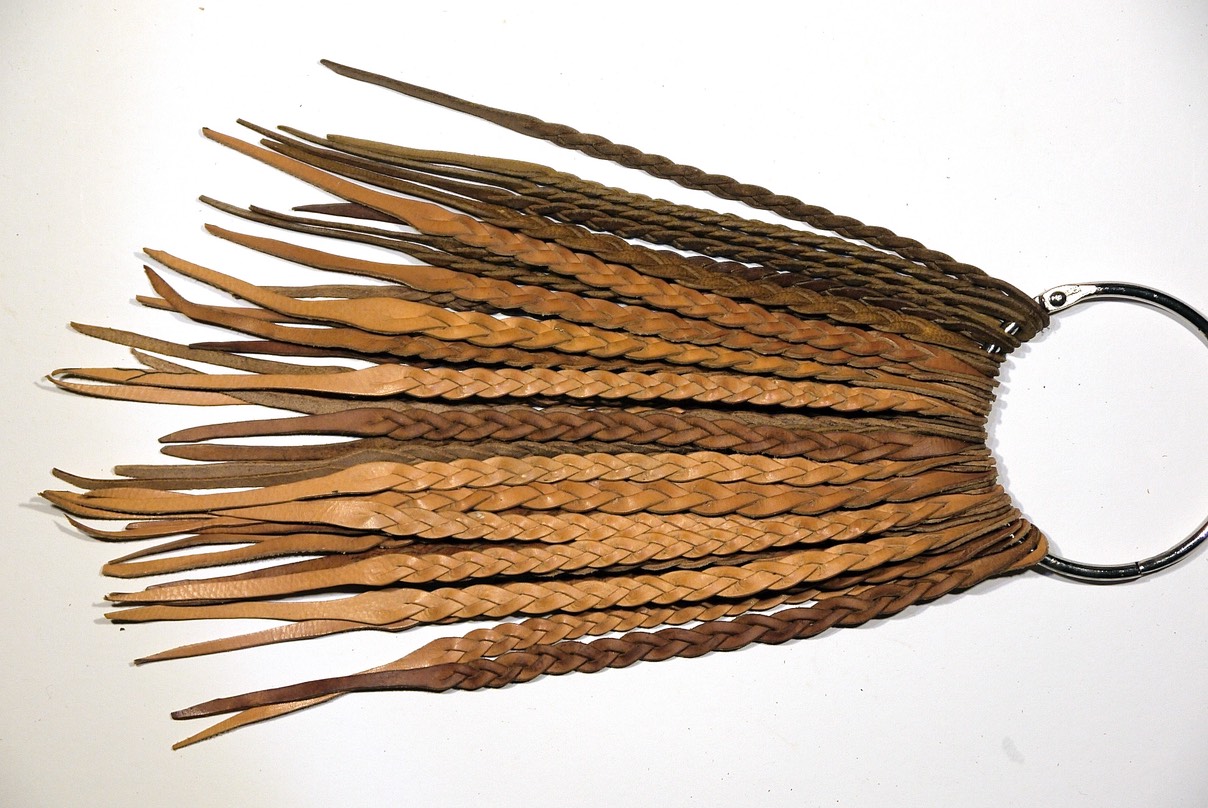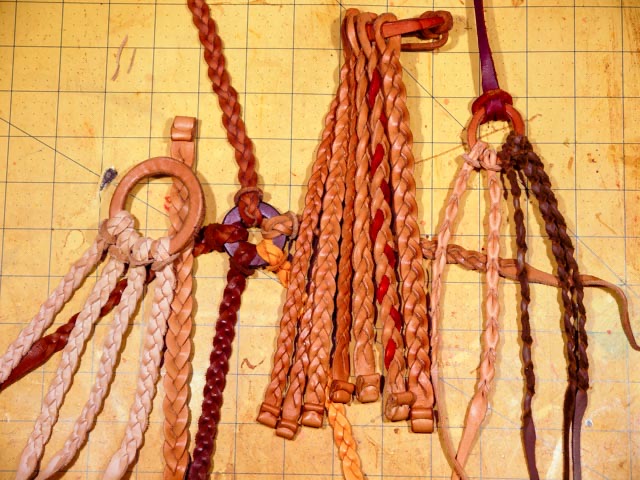 The sheet bend knot braid design is something I've been making since 1975 and all mine.  It is an attempt to refine the endless braid and minimal attachment within a centimetre of its life.  Note the clean transitions on both ends of the braids.  As a Design Science student at the University of California, San Fernando Valley in the early '60s, I took classes with Peter Pearce, fresh from studying at Cranbrook with the estimable R. Buckminster Fuller, and master jeweler Fred Lauritzen, from whom I learned many important concepts: economy of material, appropriate and functional design, and the grace implicit in simplicity.  That's what they represent to me, and those concepts have guided my hands, eyes and heart in what I make and all I do.
I'll replace your bracelet or your gift of one when you or the giftee want a new one.  It is a gift for life!  Just mail the old one, broken or not, to me, and tell me you want a replacement, the colour, size, and I'll use the old one as a pattern.  This goes for wanting a different size or colour when they are new or used, too.  

There is no small print to my guarantee. 

"Good news, a pleasure doing business with you.  I wear one 24/7."   LC  9/16

"Davy, it was so so nice meeting you. We had such a great time!  I absolutely love the beautiful goodies I bought from you.  I will treasure them forever.  I know that I will order more from you."   VM  10/2016