Megan Penaherrera



Megan has been making shoes and sandals for a couple years and exploring new designs. These are her leaf sandals with nature-derived dyes. Below them is one of her first pairs of LOTRs.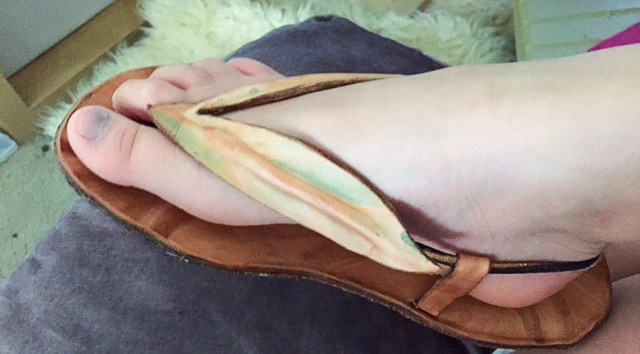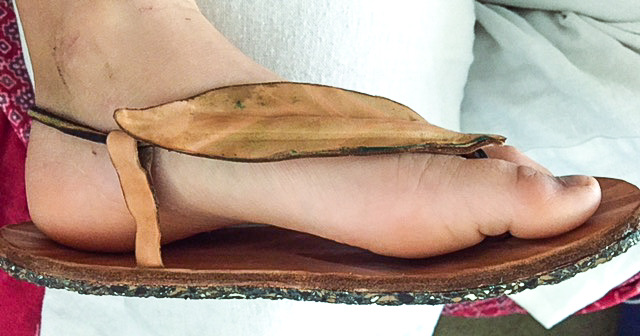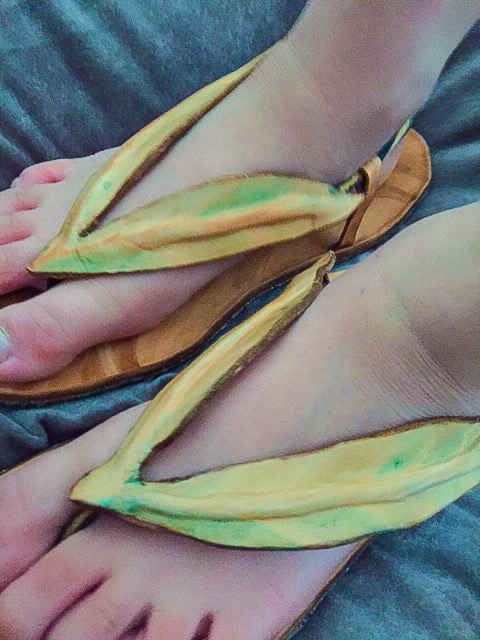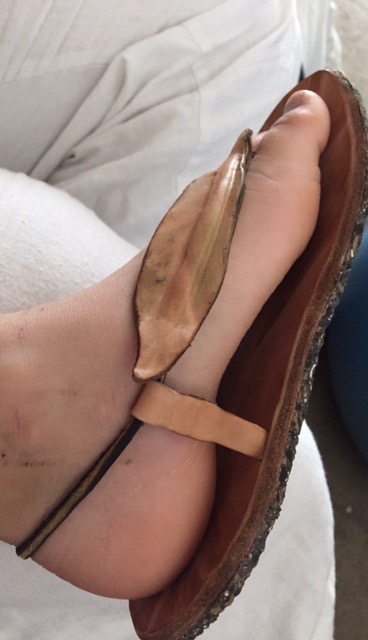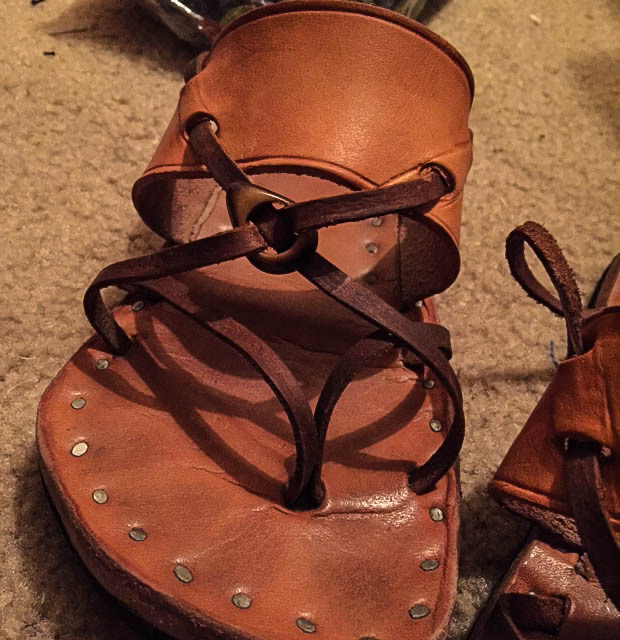 "I started making shoes a few years ago after taking a Scandinavian turn shoe class.  I love handmade items that last forever and get mended and go on and on and get better with age.  After the class I started experimenting, and I got a strong urge to make sandals. I looked for sandal makers all over North America and asked them for guidance.  I got some leads from one, what book to get and what kind of leather to use; many didn't even respond.  Then I found Davy and all of a sudden I had a long distance mentor and a tutorial!  I recently finished my first pair of LOTRs and I don't want to take them off.  Usually I am happy to come home and take off my shoes, but these are so comfortable!  I have since made a pair for a friend and I have another order that will be in exchange for a paper-making class.  The process of mastering these is ongoing, and I feel like I could learn something new with each pair I make."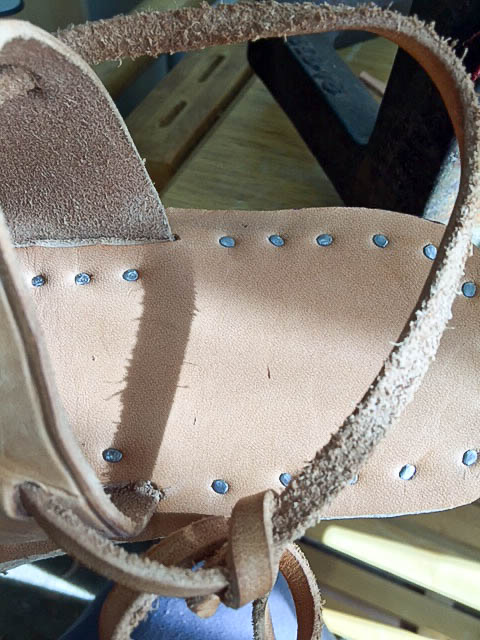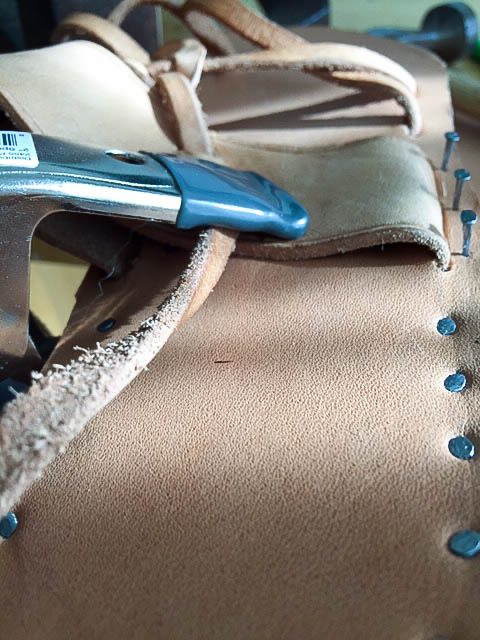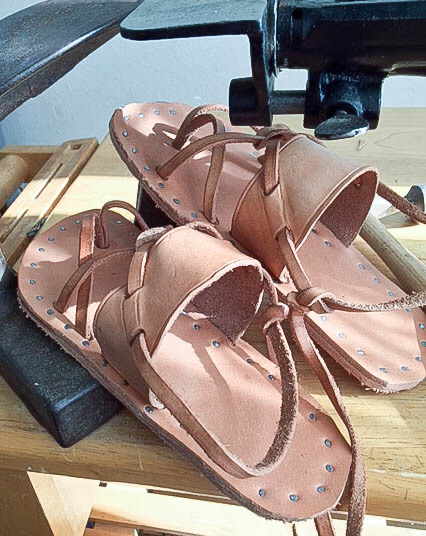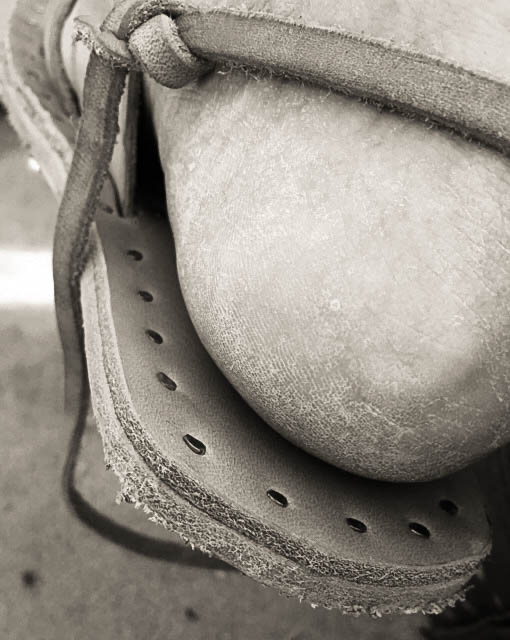 Stu Mitchell

Stuart is a newcomer to the world of leatherworking and with a few projects finished he is looking ahead to more sandals for friends and unsuspecting family members.  As a shop teacher he tries to use the wood and metalworking tools he is familiar with to create new ways of working with leather.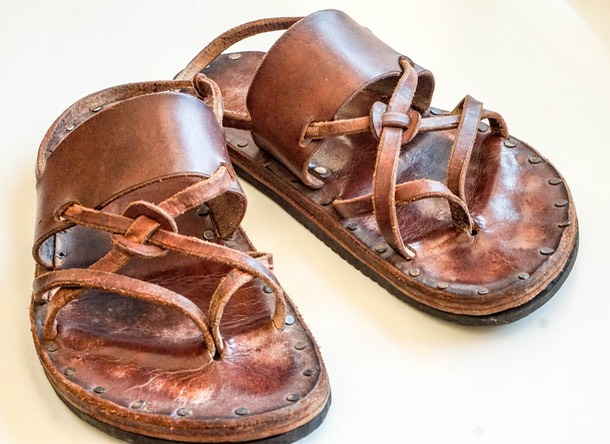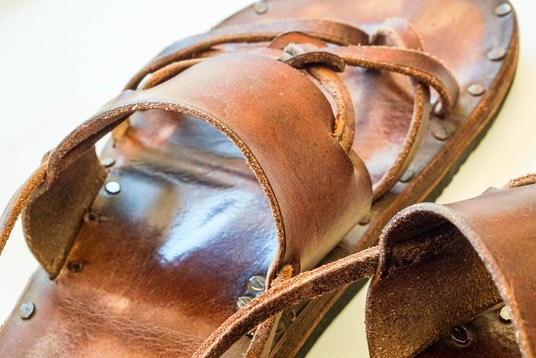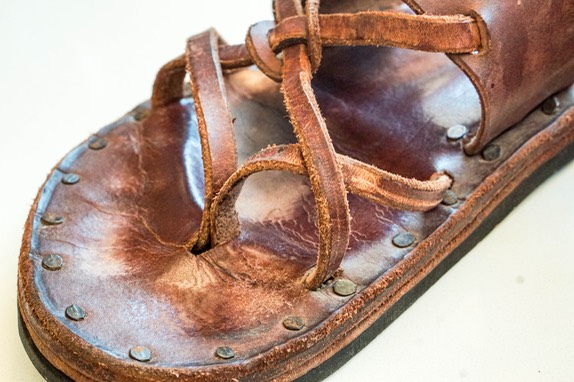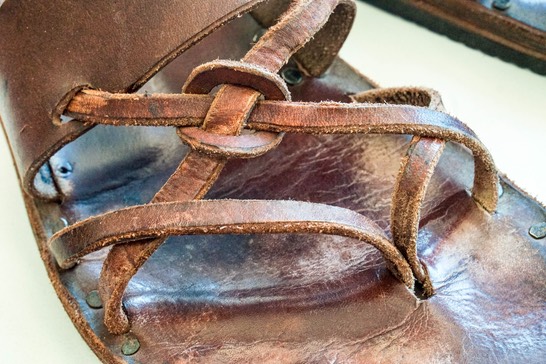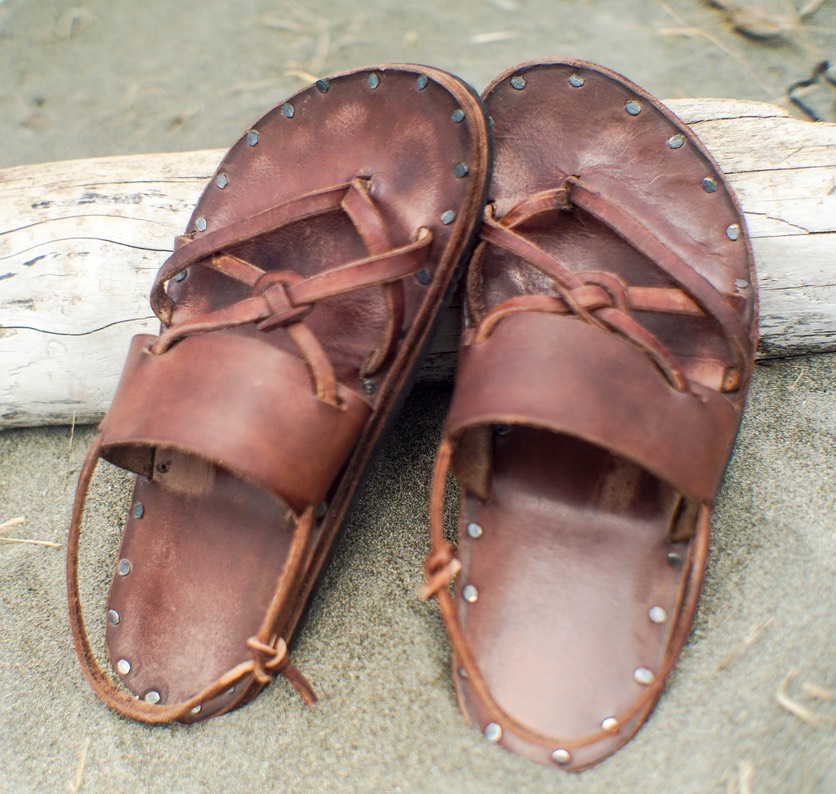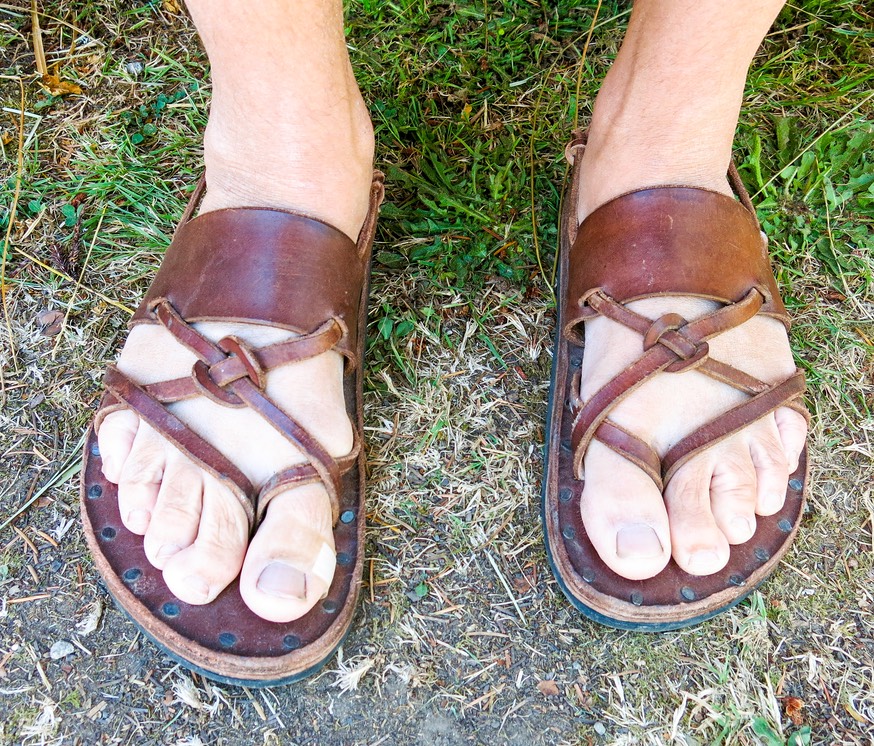 Max Jones of Honey Bird Leathercraft
(not a protégé!)
"Perhaps every man comes to a point in his life when he looks around at what he has created for himself and is thus afforded an opportunity to really consider the authenticity of it all.  It seems we can so easily fall into roles and jobs that are not necessarily aligned with our true authentic selves.  This was revealed to me a couple of years ago and there was no denying the truth of it.
I accepted my fate, and the challenge of following my destiny. Playing the Fool card, I leapt off the proverbial cliff into the relative unknown of becoming a leatherworker. I have not looked back since then. It has been such a fulfilling journey.  And yes, it feels authentic; a true and inherent expression of who I am and what I "really" came here to do.
My love for the smell of leather, the sound it makes when being cut, the "ping" of a solid brass rivet being hammered upon an anvil, the energetic weight of a hand tool forged 135 years ago and the smiles on people's faces who appreciate the quality they hold in their hands and wear on their feet, are a few of the ways that I measure the authenticity of it all."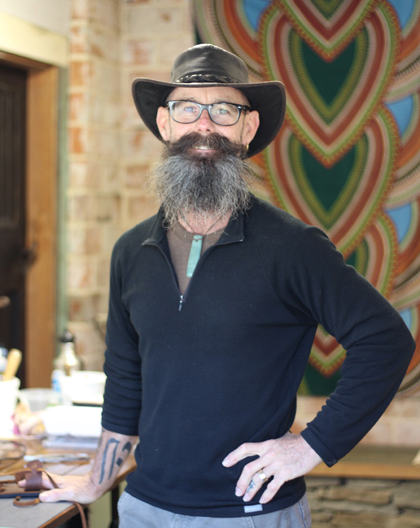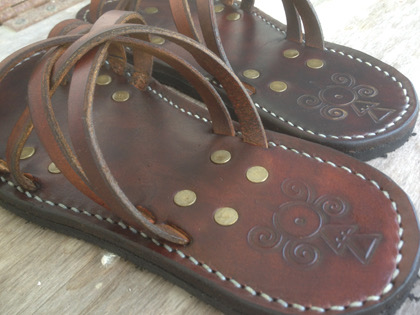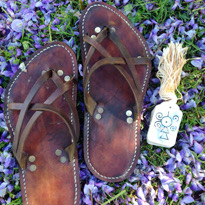 "My work is slow. Leather does not invite speed."
The contemplative craft of Honey Bird Leathercraft
Max lives in the Marahau Valley of New Zealand
Begun July 2017