Megan Penaherrera



Megan has been making shoes and sandals for a couple years and exploring new designs. These are her leaf sandals with nature-derived dyes. Below them is one of her first pairs of LOTRs.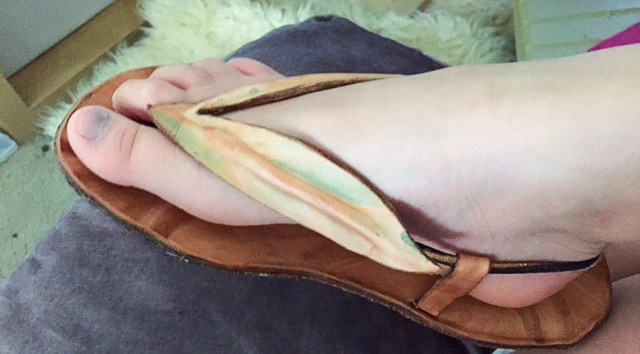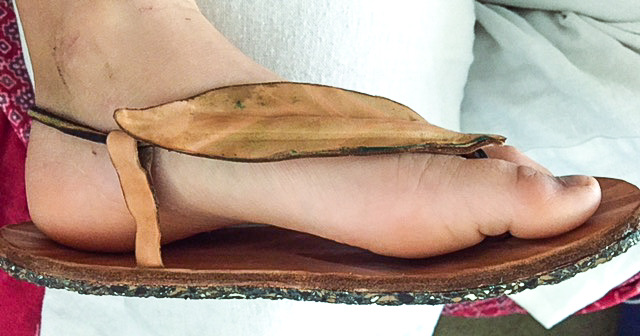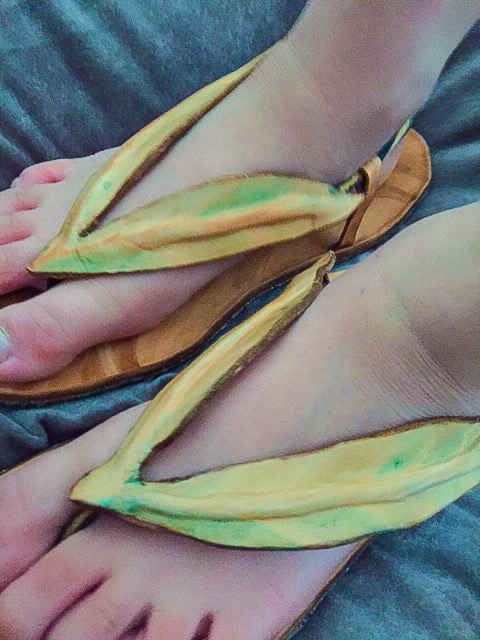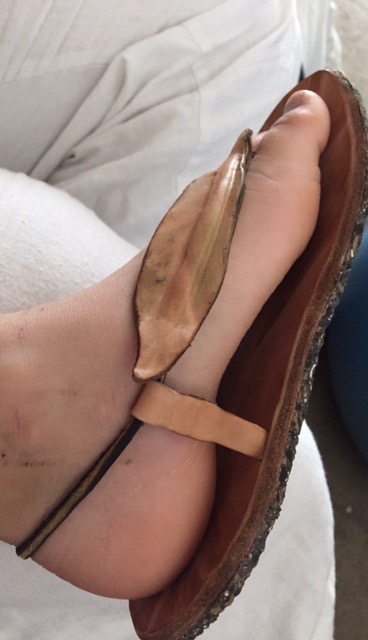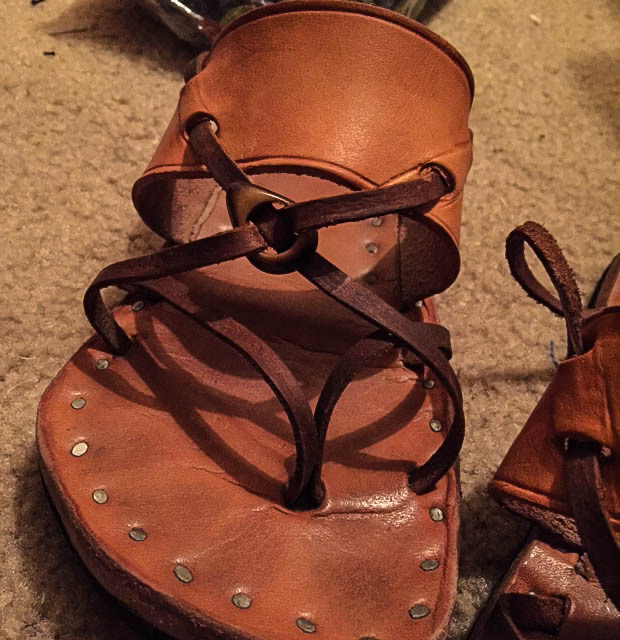 "I started making shoes a few years ago after taking a Scandinavian turn shoe class.  I love handmade items that last forever and get mended and go on and on and get better with age.  After the class I started experimenting, and I got a strong urge to make sandals. I looked for sandal makers all over North America and asked them for guidance.  I got some leads from one, what book to get and what kind of leather to use; many didn't even respond.  Then I found Davy and all of a sudden I had a long distance mentor and a tutorial!  I recently finished my first pair of LOTRs and I don't want to take them off.  Usually I am happy to come home and take off my shoes, but these are so comfortable!  I have since made a pair for a friend and I have another order that will be in exchange for a paper-making class.  The process of mastering these is ongoing, and I feel like I could learn something new with each pair I make."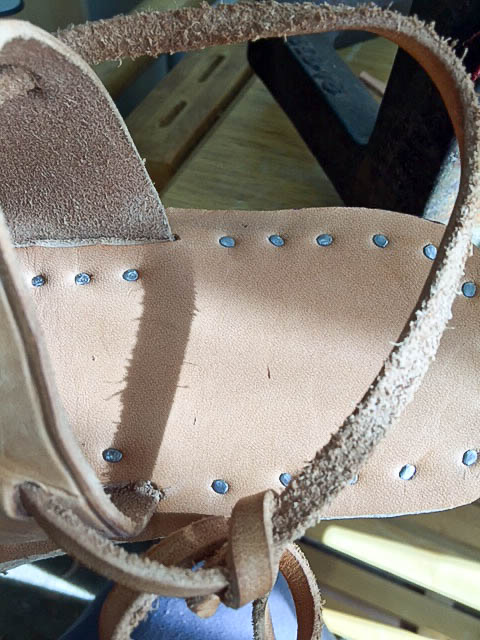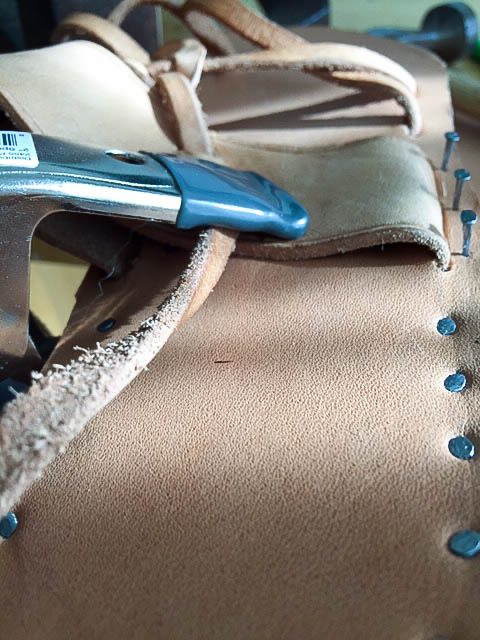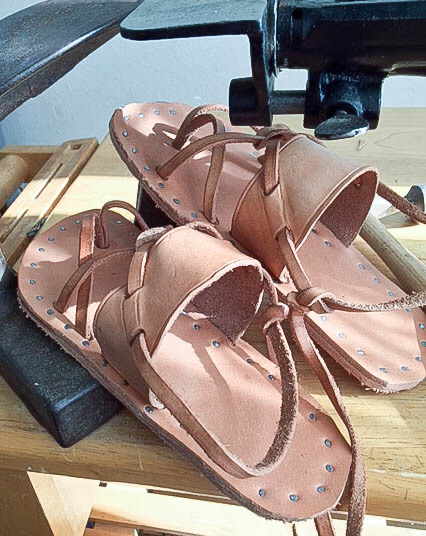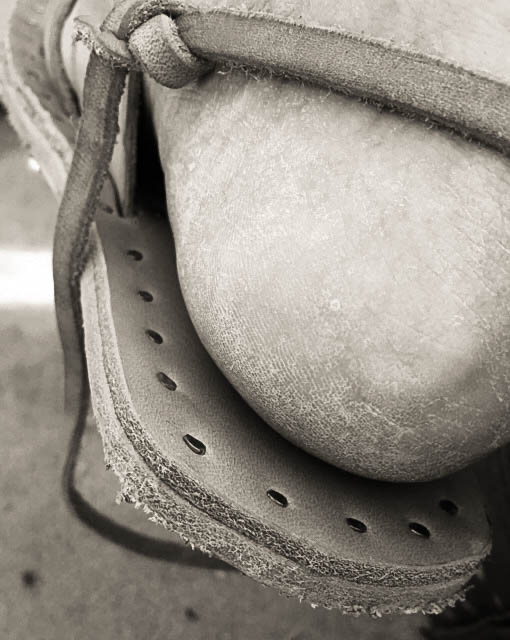 Stu Mitchell

Stuart is a newcomer to the world of leatherworking and with a few projects finished he is looking ahead to more sandals for friends and unsuspecting family members.  As a shop teacher he tries to use the wood and metalworking tools he is familiar with to create new ways of working with leather.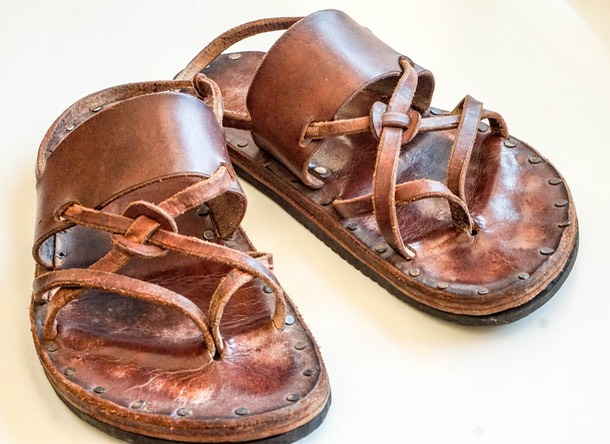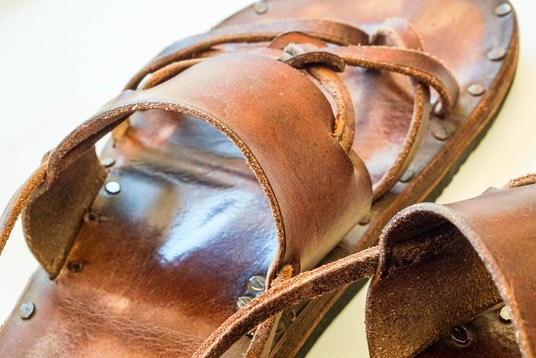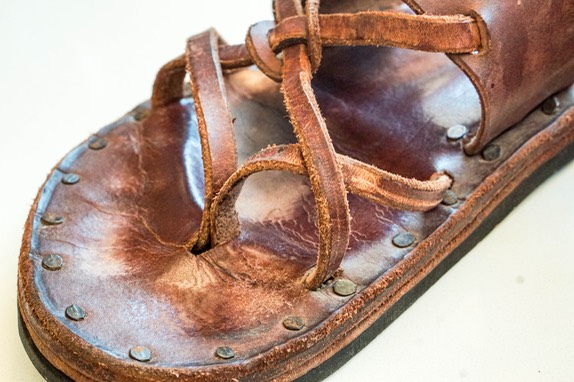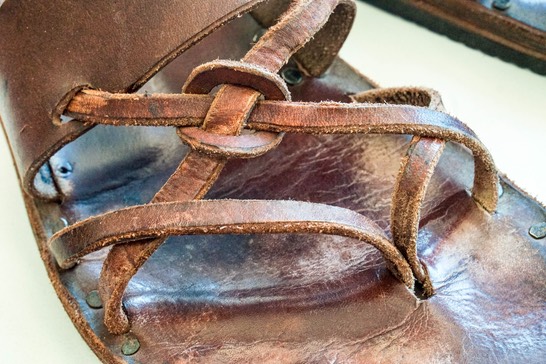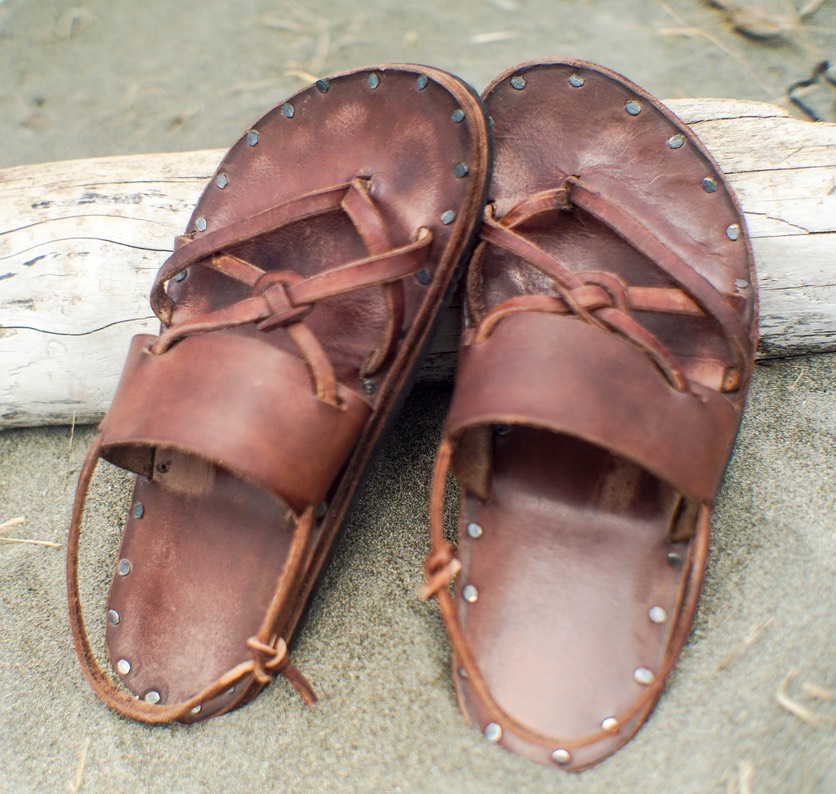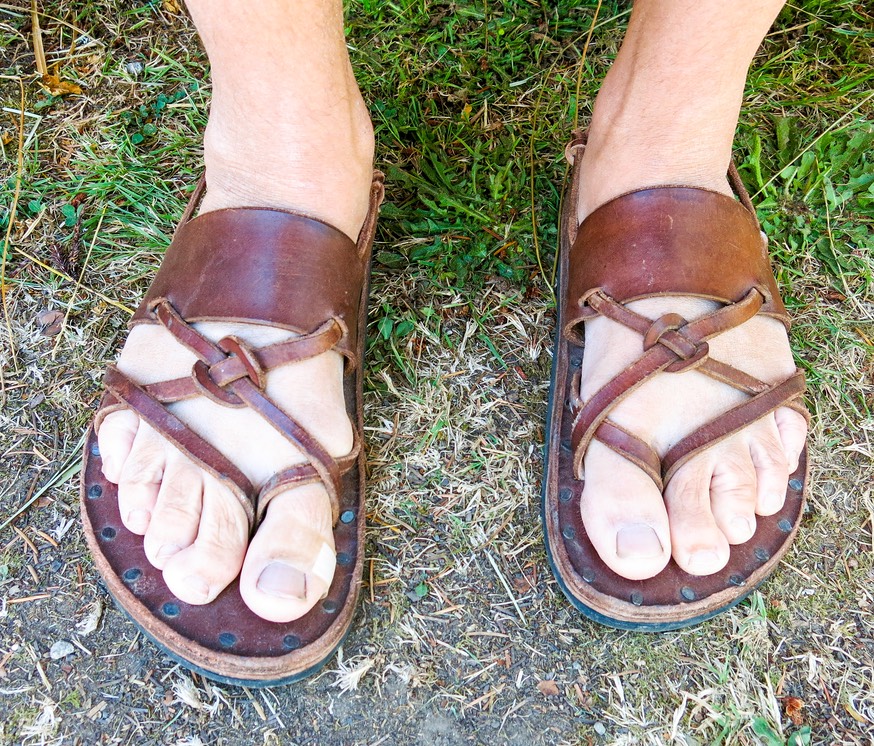 Max Jones of Honey Bird Leathercraft
(not a protégé!)
Photos of Max's work to follow...