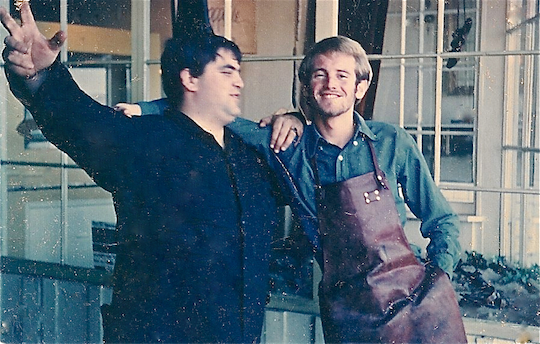 The tan building housed the brightly-daylighted sandal shop on the right side of the underpass and was accessed by doors on the side, front and back.  Owner Leslie Chappelle lived in a nearby rented house and rarely came into the shop.  My girl friend, Cheshire the kitten and I lived on the 3rd floor of the apartment building to the left of the shop.  Linda lowered tuna fish & grilled cheese sandwiches on a string to me from the open window you can see on the upper right, at lunch break.  

Our windows looked out onto San Francisco Bay with a grand vista of the SF skyline and nightly lonesome foghorn solos.  The fog rolled in over the hills behind us in the late afternoons.  When we closed for the day Jeff and I would walk up Bridgeway to the No Name Bar for a beer with our friends in this small sailing/fishing/bedroom community to SF, across the Golden Gate.  This was my first professional gig: chief sandalmaker, during the summer and autumn of 1966, until we fled the USA for BC.

Current value of this building is $3,536,255.  It rents for about $8,700/mo.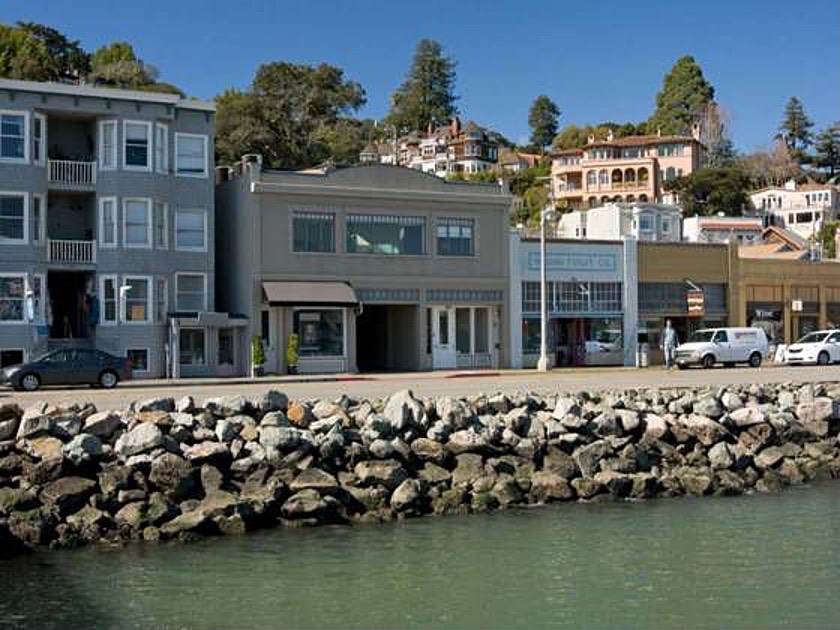 Born in Northern Heights, Missouri to William Everett Spears and Vera Isador Pearce on March 29, 1925.  She died peacefully at her home in Larkspur on Friday, September 13, 2002 after a lengthy illness.  Leslie had been active in the Marin County art scene since the 1960's.  She started Chappelle's Leather Boutique in Sausalito in the early 1960's.  She made sandals to order as well as her patented "banjo bag" and numerous other leather garments and sold her work at arts and crafts fairs throughout the Bay Area.  Recently, she was involved in the Tamalpais Weavers' Guild, Fiber/Dimensions, and Artisans and wove leather into innovative tapestries that were displayed in many of Marin County's public buildings.  She also worked at the art gallery at College of Marin and wrote regular art reviews and interviews for the Echo Times and Twin City Times.  She is survived by her long time companion Ross Carter; her children Dharma Chappelle, Marc Du Chatellier, Tony Leon, Shareem Luergan and Daemian Luergan, and her brother Skylar Everett Spears and sisters Jane Cooley, Rosemary Lee and Sylvia Spears and seven grandchildren.  She was preceded in death by her brother, sister and daughter Odette.  A private Memorial Service was held in Larkspur.